MINI HEART NOTELET SET
With a StudioSarah stationery set you will always be prepared to send a thank you for a dinner invitation, birthday gift or just a thoughtful gesture from a dear friend. Thoughtfulness with a touch of your own personal style.
Set of 10 pistachio flat cards with a mini gold heart
Comes with matching lavender envelopes
Contained in a luxury over-sized biscuit envelope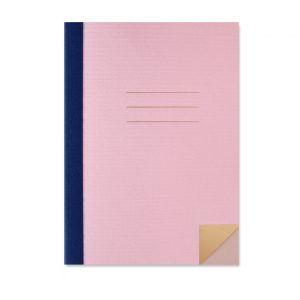 Lined pages, Medium, NOTEBOOKS, SALE
Designed to make you smile, the Back-to-school collection is a stylish take on a classic exercise book, perfect for everyday notes and lists.
13 x 18cm
Lined white pages
Embossed cover with gold foil details and turn up
Singer sewn binding with cloth spine
Available in: Powder Grey & Coral / Candy Pink & Navy / Biscuit & Orange / Peaches & Cream & Black / Charcoal & Cream
£

12.00