'JUST A LITTLE NOTE' NOTELET SET
With a StudioSarah stationery set you will always be prepared to send a thank you for a dinner invitation, birthday gift or just a thoughtful gesture from a dear friend. Thoughtfulness with a touch of your own personal style.
Set of 10 white flat cards with gold scalloped detail
Comes with matching candy pink envelopes
Contained in a luxury over-sized mist envelope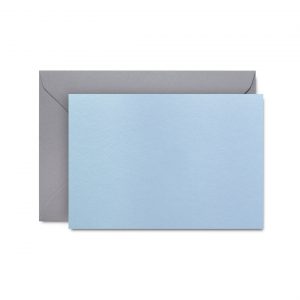 GREETING CARDS, NOTELETS
A stationery staple for every occasion. These smart guilt edged notelets will ensure you are always at the ready to correspond in style.
Powder blue cards with gold gilt edging
Set of 8 flat cards
Comes with a Chic Grey envelope
£

14.95